Archive - Jul 22, 2012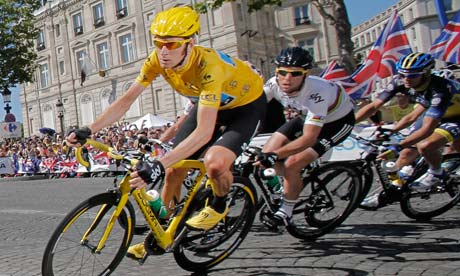 Bradley Wiggins in the leaders yellow jersey has today become the first British cyclist to win the Tour de France in its 109 year history. He began his amazing career at the Herne Hill Velodrome, the last remaining venue from the 1948 Olympic games. He provides his support to the Save the Velodrome campaign and can be seen at some of its events during the year. Read further information about the cycling star here.
Login
or
register
to post comments |
Tags:
Bradley Wiggins wins the Tour De France
7:45pm to 9pm Saturday 4th August 2012.
Join Embrace Cooperation Ltd and Friends of Carnegie Library on a gentle stroll around Ruskin Park. Come along and learn about these fascinating creatures, and find out how many of the seventeen different species living in Britain we will find. Also learn where, when and how to watch and identify these flying mammals from a bat expert.
A few bat detectors will be available for people to use but there will not be enough for everyone so if you do have your own please bring it.
All participants will be asked to complete a feedback form after this nature walk.
The walk is limited to 30 participants maximum.
For more information please phone the Embrace office 02072749450.
If you're not aware what some bats can sound like, click on the player below to hear a file. You might be surprised to suddenly think you've heard some in your garden if there are large trees about!
Audio files:
The sounds of bats just after dusk!
Login
or
register
to post comments |
Tags:
bats
,
Carnegie Library
,
Embrace Cooperation
,
Lost Stories of Ruskin Park Project
,
Ruskin park
,
talk
,
Walk
User Login / Registration